Clue Witty Box is a series of general-purpose avionic computers for aerospace and mission systems. It is based on a modular architecture with pre-certified aerospace standards, allowing for flexible configuration that is tailor-made for your operative needs.
Clue Technologies applies the latest generation of computing technologies that position these systems as the new industry reference in performance, size, weight, power consumption and cost.
Witty Box Calibre is a custom form factor based on the 3U Open VPX (VITA 65) and XMC 2.0 (VITA 61) standards.
The Calibre Series is highly configurable, thanks to the many options granted by multipurpose VPX modules engineered to successfully pass DO-178 and DO-254 certifications installed on a 5-slot VPX backplane with multi-gigabit point to point backplane channels. The ultimate creation by Clue is capable of over delivering as datalink processor, data and video recorder, communication server or mission computer.
The Witty Box video/audio high performance module with AMD RadeonTM E8860 embedded graphics processor, is capable of performing 2D and 3D graphics generation functions as well as operating as a GPGPU for intensive data computation.
Featuring 6 independent video outputs and 2 video inputs, the Calibre can overlay captured video stream with generated 2D and 3D graphics elements all within a safety-critical environment.
The interface to the aircraft is completely customizable, supporting several simultaneous high speed communications through Gigabit Ethernet and all other common standards such as ARINC 429, USB, RS485/422/232 and MIL-STD-1553B, all of them over MIL-DTL-38999 or MIL-DTL-26482 connectors. And of course a wide variety of analog and digital audio/ video interfaces to make the best out of its GPU capabilities.
Moreover, it provides options for internal and external Gigabit Ethernet thanks to already existing upgrade modules for the I/O.
A new flight and avionic computer to become the industry reference in SWaP-⁠C.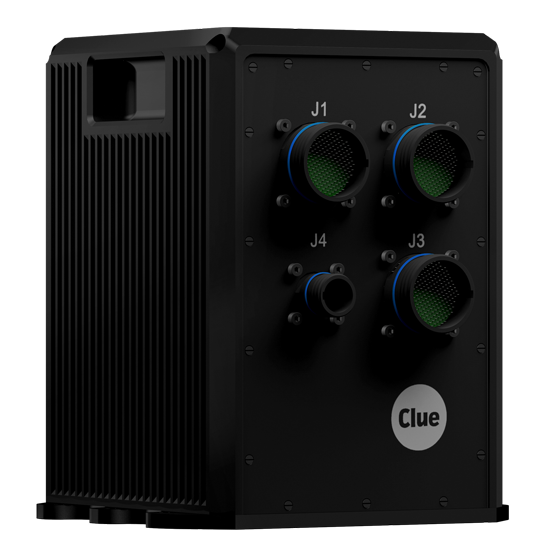 With its compact and very robust enclosure design, the Calibre series is born to feel at home in the hardest possible environments
We bring innovation at the system design and certification process fronts for a system ideated to be easily and quickly upgraded. A new concept that challenges the status quo at how avionic computers are conceived.
Witty Box was engineered for the most stringent aerospace & defence applications in collaboration with Mercury Mission Systems International, a company with 10+ years of experience designing DAL certifiable products.
The Witty Box series is specifically designed to meet the DO-178C/DO-254/DO-297 aspects of certification and the ETSO-2C153 certification requirements. All modules already count with certification evidences and supporting artefacts required to prove compliance with all design assurance qualifications of the avionic industry.
Built for reliability and DAL compliance, the system is provided with a comprehensive set of Power- On, Continuous and Initiated Built-In-Tests as well as hardware components to physically disconnect maintenance interfaces during mission.
Specifically designed to meet the ETSO-2C153 certification requirements.
---
ARP4754A/EUROCAE ED-79A

Guidelines For Development Of Civil Aircraft and Systems
RTCA DO-178C/EUROCAE ED-12C

Software Considerations in Airborne Systems and Equipment Certification
---
RTCA DO-254/EUROCAE ED-80

Design Assurance Guidance for Airborne Electronic Hardware
RTCA DO-297/EUROCAE ED-124

Integrated Modular Avionics (IMA) Development Guidance and Certification Considerations
---
TSO-C153

Integrated MODULAR AVIONICS HARDWARE ELEMENTS
ETSO-2C15

Integrated Modular Avionics (IMA) Platform and Modules
---
RTCA DO-160G/EUROCAE ED-14G

Environmental Conditions and Test Procedures for Airborne Equipment
---
Processor

NXP P3041 CPU

NXP T2080 CPU

Intel i7 CPU
---
Cooling

Conduction cooled
Storage Temp

-55ºC to +85ºC
Operational Temp

-40ºC to +70ºC
---
Usual Power Consumption

28 VDC / 45W
__
---
GPGPU

2D & 3D graphics generation
Up to 6 independent video outputs
Capture & overlay
Dimensions

210 mm X 175 mm X 165 mm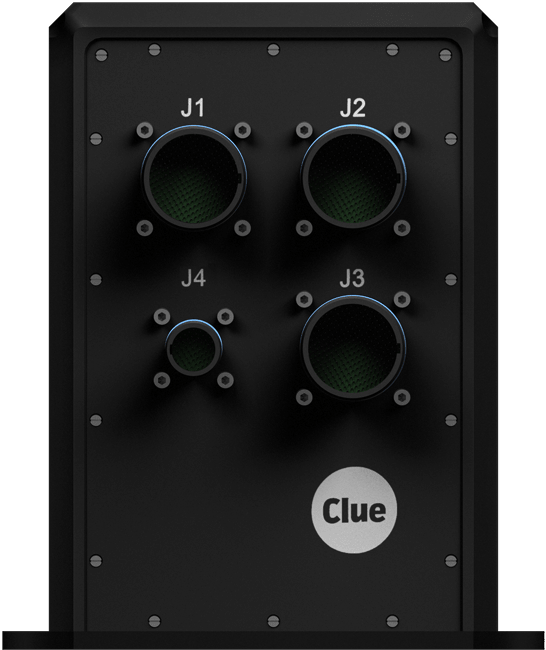 Interfaces
Gigabit Ethernet
ARINC 429 High & Low Speed
ARINC 664 AFDX
ARINC825 CANBUS
USB 2.0
RS485/422/232
Dual redundant MIL-STD-1553B
Analog Audio Input
Digital Video I/O (HD/SD-SDI, DVI, DisplayPort)
Analog Video I/O (CVBS, S-video, RGB, STANAG-3350)
General analog and digital
Connectors
MIL-DTL-38999
MIL-DTL-26482